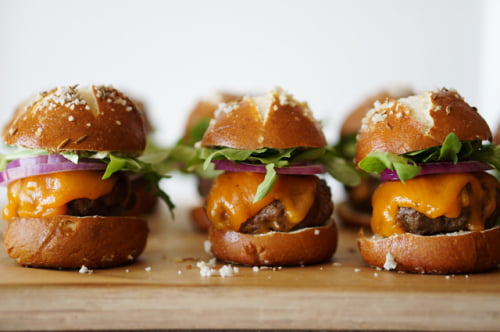 By CRAVEDFW
September 21, 2017
The Joule Hotel will host the ninth annual Burgers & Burgundy event, presented by Celebrity Chef John Tesar and Terri Provencal, benefiting DIFFA/Dallas (The Dallas Chapter of Design Industry Foundation Fighting AIDS) at the Eye at The Joule on Friday, October 6, 2017.
Funds raised from the event will go towards DIFFA/Dallas' mission of serving those who are affected by HIV/AIDS across North Texas. This year's Event Chair, Phil Harrison, is joined by Allan Knight, long-time supporter and title sponsor of the event. "We are excited to continue the momentum this one-of-a-kind dining experience has created for the charity for almost a decade, where our supporters can have a wonderful time, knowing their contributions are going to agencies and people with the greatest need," says Harrison of DIFFA/Dallas.
The burger and wine pairings will be prepared by Chef Tesar and renowned national and local chefs. The chefs have been tasked with the challenge to serve up the best burger sliders and complement them with the wine of their choice. Wine, beer, and specialty cocktails featuring Kruto Vodka will also be available. The chefs participating in this year's event include: MORE
This article originally appeared at CRAVEDFW on September 21, 2017.